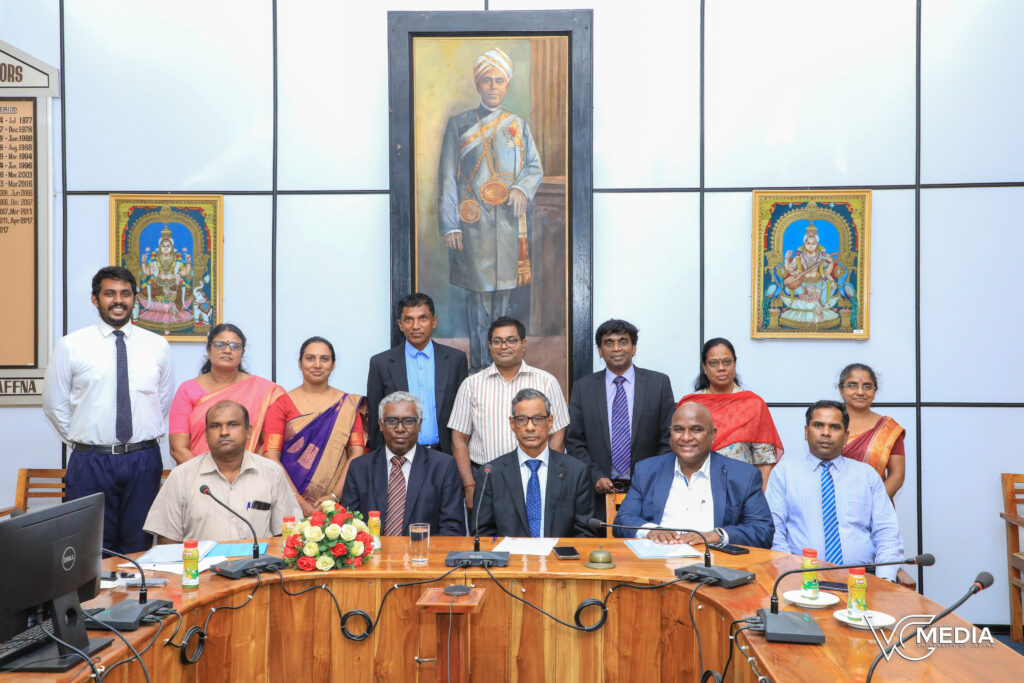 The Program on licensing agreement for the Super Compost Product developed by the Dr.
Kandiah Pakeerathan and Professor Gunasingham Mikunthan from Department Agricultural
Biology, Faculty of Agriculture was held at 3.00pm on 14/10/2022 at the board room of the
University of Jaffna. The license agreement was signed by the Eng. Thampapillai
Premendrarajah (Director of the Thampa Plantations, Vavuniya) and the Professor S.
Srisatkunarajah (Vice Chancellor, University of Jaffna). The Prof. T. Eswaramohan
(Director/UBL Jaffna), Dr. S. Vasantharupa (Dean/ Faculty of Agriculture), Prof Kanesh Rajah
(Advisory Board member of UBL Jaffna, Dean and Professor of Entrepreneurial Behaviour and
Innovation at The Royal Agricultural College, United Kingdom), Mrs. Thushani Shayanthan
(Head of the Department /Department of Law), Dr. N. Kannan (UBL Faculty Coordinator,
Faculty of Agriculture), Mr. Anu Rakavan (Manager | UBL-Jaffna), Deans and staff of the
university of Jaffna were present.