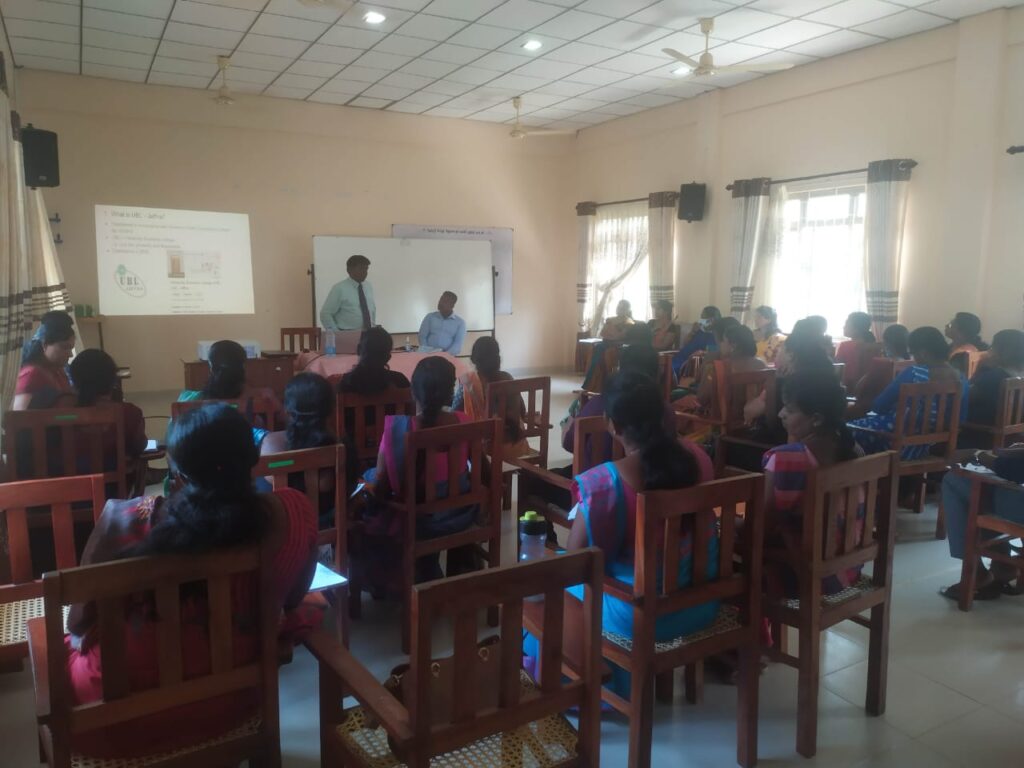 Mr. T. Thananchayan, The EDTO of the Small Enterprise Development Division of Jaffna District invited the UBL-Jaffna team to conduct an awareness workshop for the Development officers of Jaffna on the function of UBL-Jaffna and how industries can benefit from the innovative ecosystem when working with the University of Jaffna.
The workshop was held on the 27th of October 2022 at the District Training Centre of Jaffna. Nearly 25 Development officers took part In this workshop. The resource persons were Prof. T. Eswaramohan (Director/ UBL-Jaffna) and Mr. S. Anurakavan (Manager/ UBL-Jaffna).
During the workshop, the Purpose, Vision and Mission of UBL-Jaffna were presented. Also, the ways how UBL-Jaffna can support and Facilitate regional industries to grow and scale were discussed.